Have been working quite a bit in the past 2 weeks and I forgot to post some pics of the Venerable Dreadnaught I competed for my continuing commission.
I tried to give him the appearance of large bronze plates with an antiqued gold. I was really happy with the way he turned out. I thought the lenses came out awesome. He has multiple arms and the storm bolter and flamer are magnetized for swap out
Here are some pics.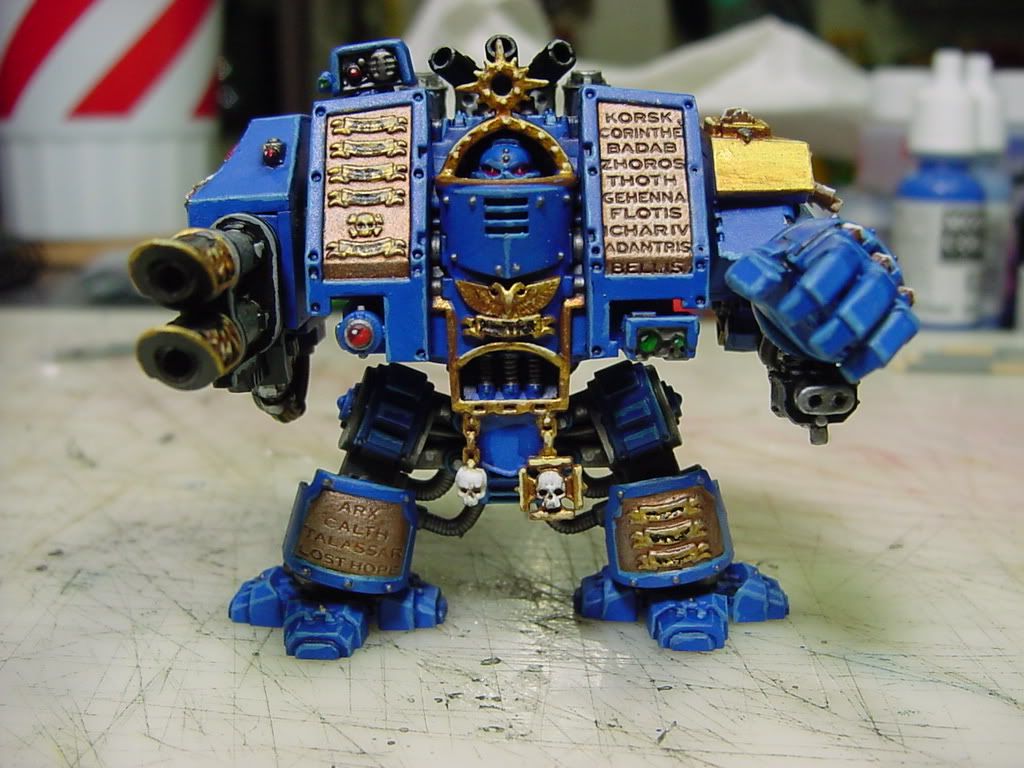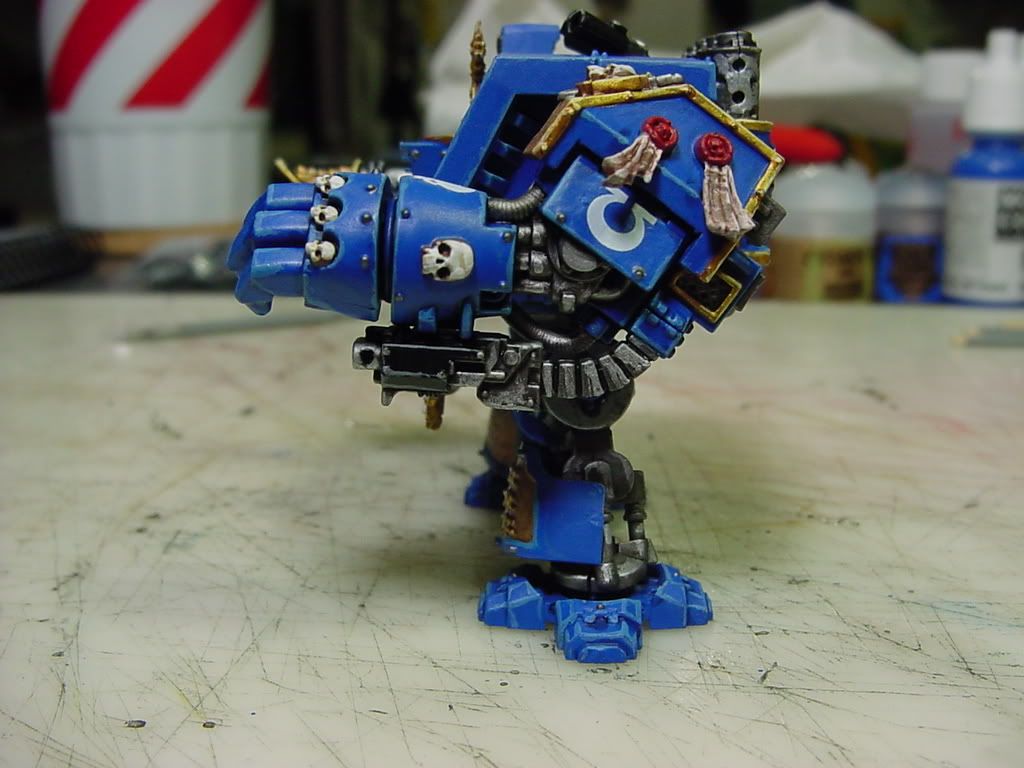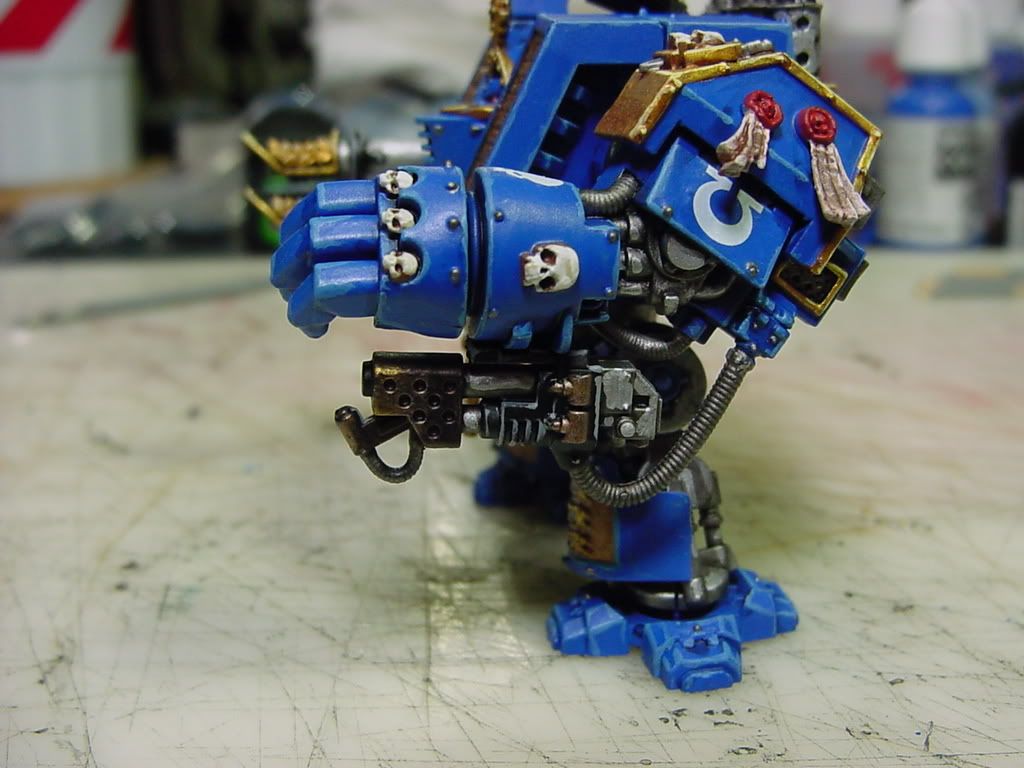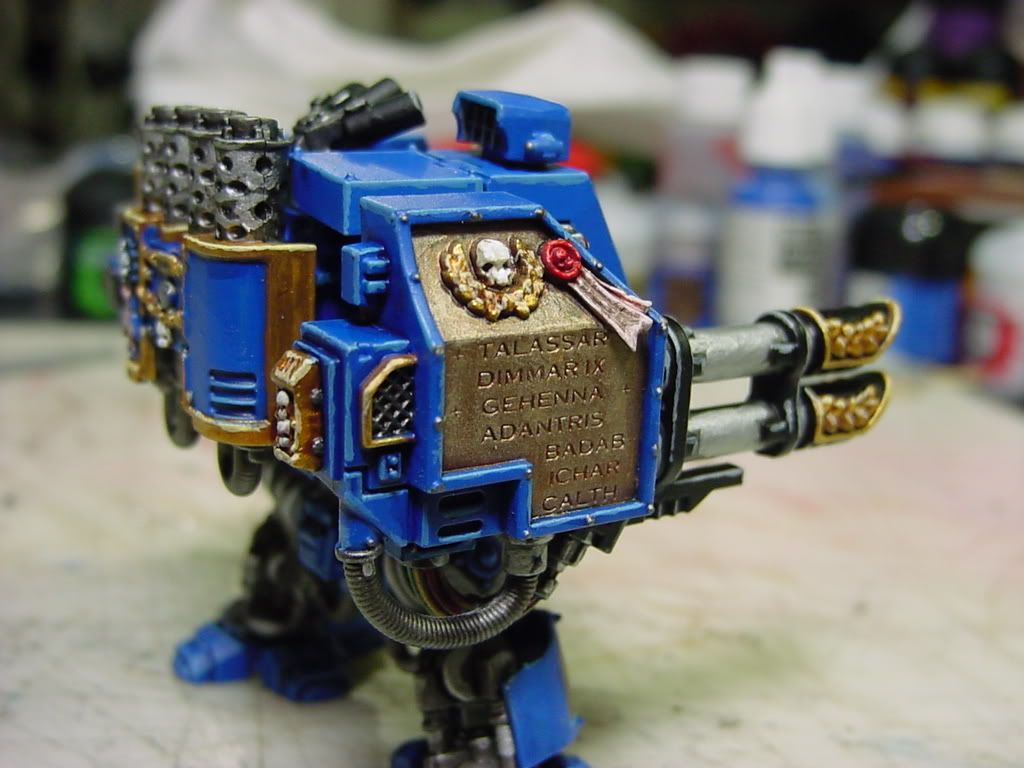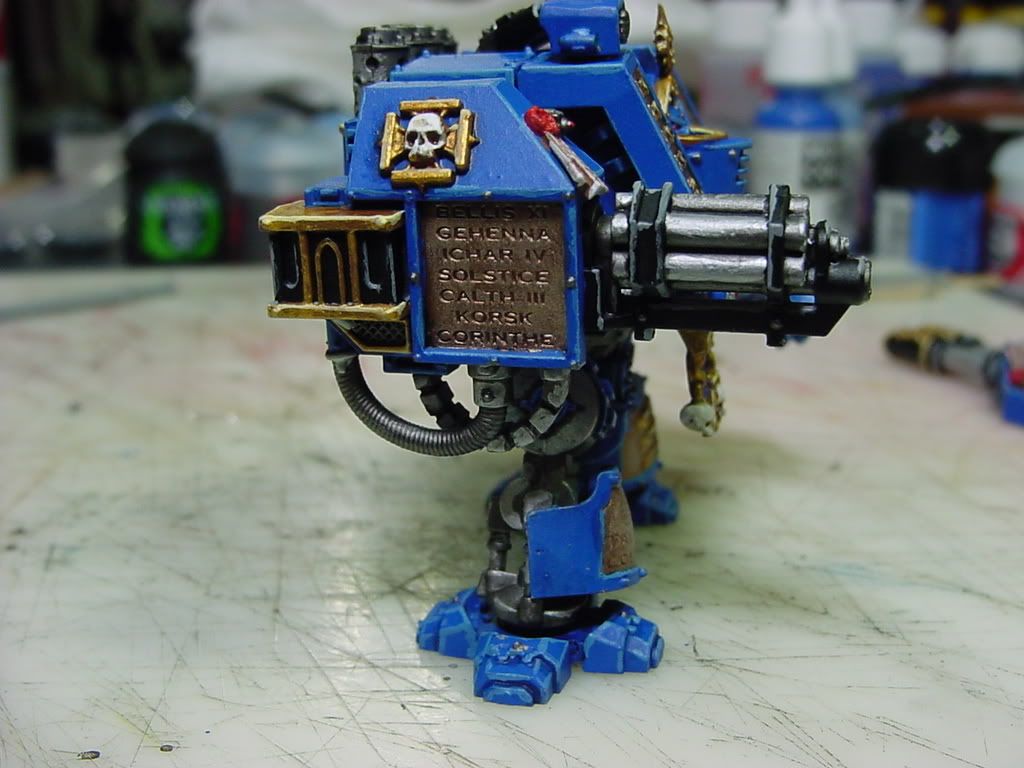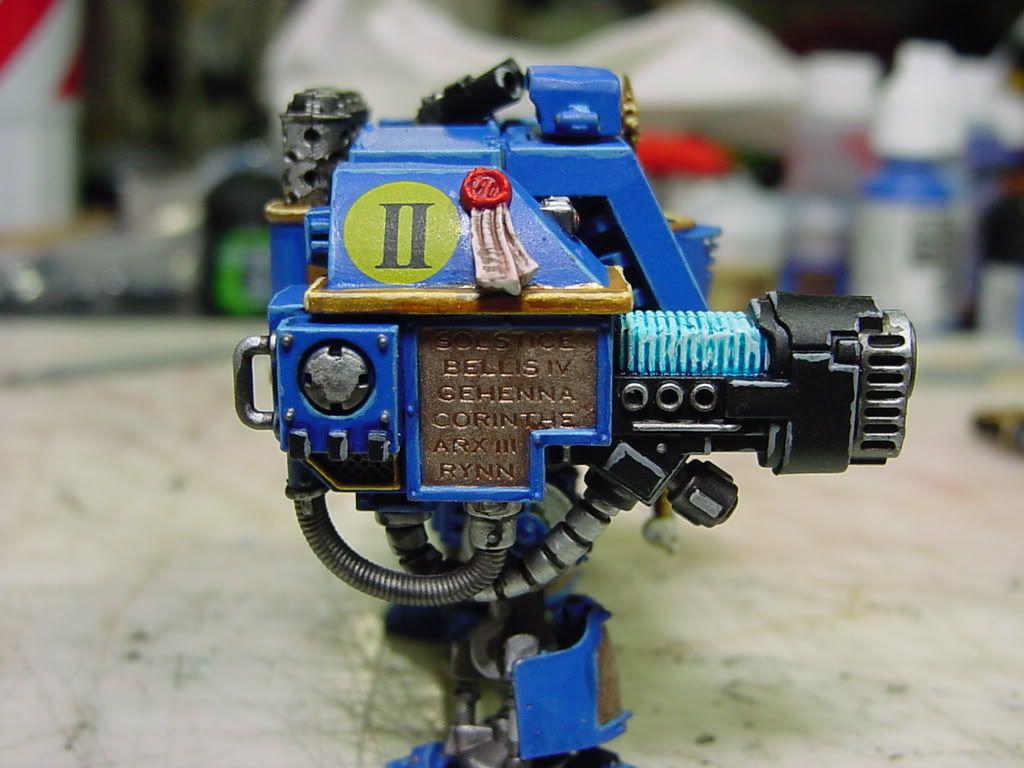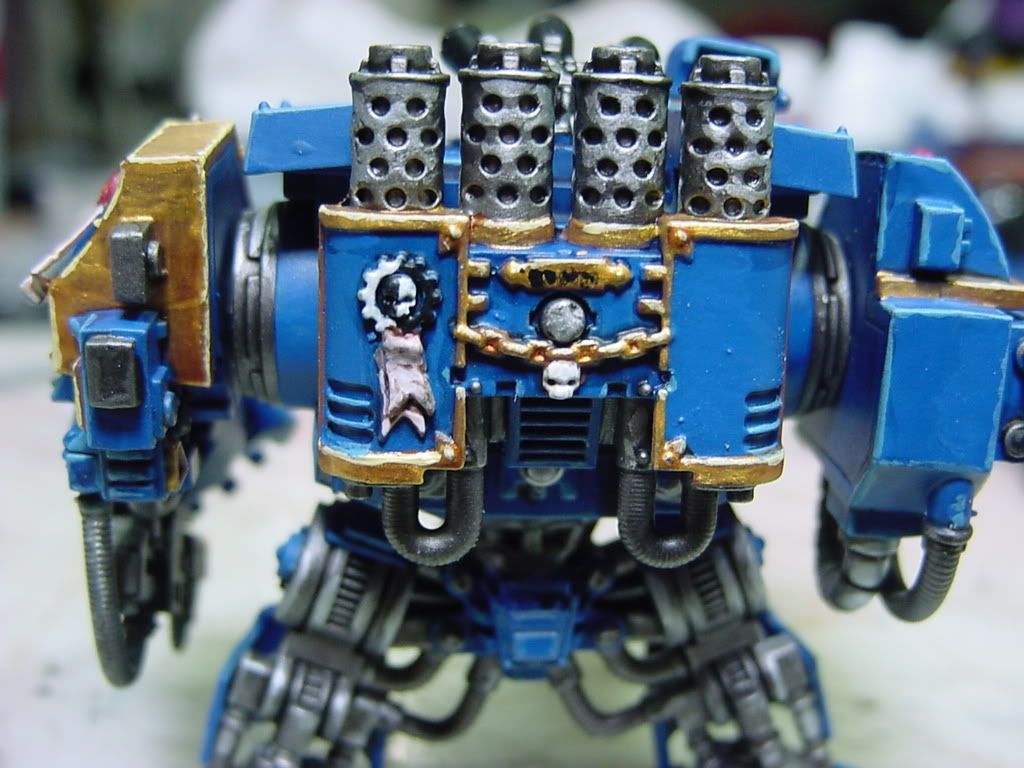 I will really try to make sure I update this much more regularly.