Okay I can now say publicly, that the Drop Pod model is kewl looking but SUCKS to put together, and or paint!
I thought I would post up a teaser. Since this is for the Ultramarines 2nd Company, I tried to break up the whole lotta blue on the pod by trying some yellow on parts of the fins. I started with a base coat, then tried some older golden yellow over the top of it but the older paint just wouldn't cover the foundation. The big wider areas in comparison to a space marine's shoulder trip is a vast difference. I think I salvaged the yellow with some yellow glaze, a shadow of Gryphonne Sepia Wash, and a highlight of the new GW Flash Gits Yellow.
Here is a shot of a pedal with the base coat of Ultramarine blue and the yellow done: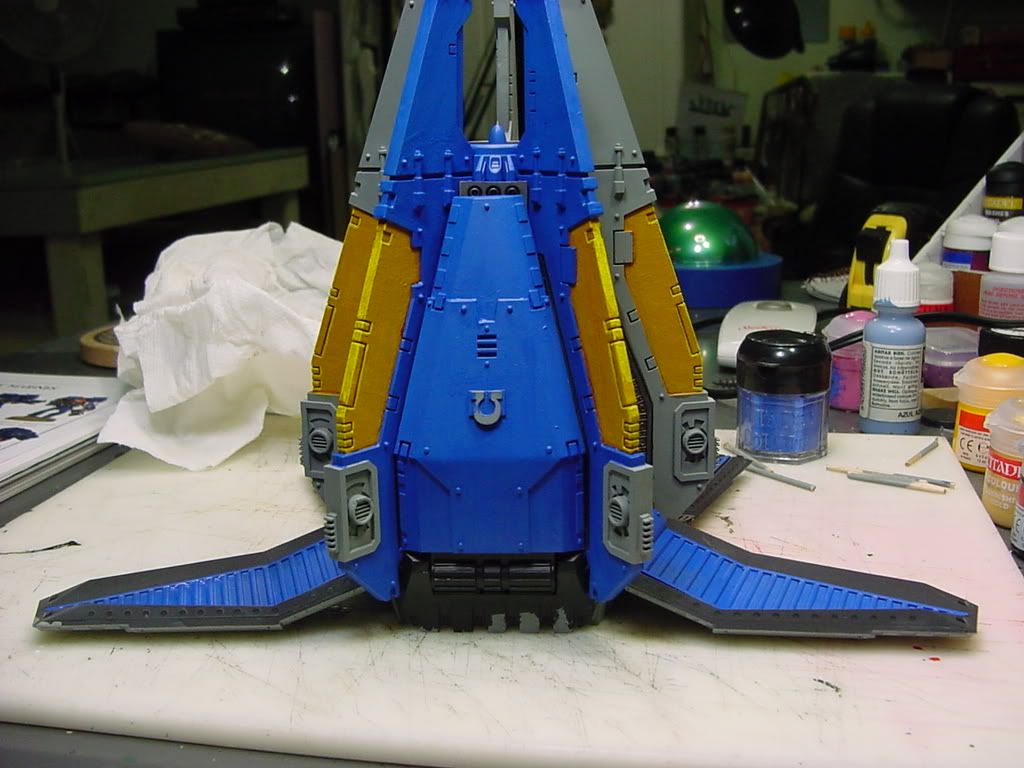 I also have a shot of the interior work, it is very quick and dirty, but I think it works. Oh, and yes the weapons are magnetized.
Well, just thought I would post this so show some progress and not make ya'll wait weeks or a month for updates.
Be Good!